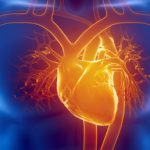 A recently published article concludes that the risk of dying did not differ between abstainers and moderate consumers after a coronary artery bypass. This article was published in the scientific journal BMC Cardiovascular Disorders.
The study
Danish researchers1 studied the effect of alcohol on 1,919 coronary artery bypass graft (CABG) patients. They conclude that there is no increased risk of mortality for abstainers (0 gram alcohol/week) or light to-moderate drinkers (15-21 gram alcohol/week) compared to the reference group (0-15 grams alcohol/week). Only heavy drinkers (>21 gram alcohol/week) were significantly associated with an increased mortality rate. These results suggest that only heavy drinking present a risk factor among CABG patients.
Importance
A beneficial effect of moderate alcohol consumption has been generally associated with reduced mortality, specifically for patients suffering from heart failure and acute myocardial infarction2-8. However, it is less certain how alcohol consumption influences patients with established coronary heart disease, particularly when CABG surgery is needed. Since CABG patients often have several co-morbidities and high mortality rates9-10, it is important to determine whether recommendations regarding alcohol consumption also apply to this patient group.
CABG
CABG is a surgery that is recommend when a person suffers from main coronary artery stenosis, multi-vessel coronary disease or severe angina pectoris. CABG increases blood supply to the heart, relieves pain, and prolongs life11.
References: