The Technical and Scientific Secretariat
About Us
The Technical and Scientific Secretariat
The Technical and Scientific Secretariat, currently managed by the Dutch Beer Institute, is responsible for supporting the Scientific Committee (preparation of the publications on the basis of the science base) and of the daily management of Beer & Health. The Technical and Scientific Secretariat also delivers scientific and communication expertise in the field of alcohol research.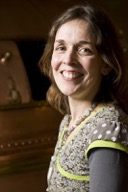 Dr Aafje Sierksma
director
Aafje Sierksma has a MSc in human nutrition (Wageningen University) and a MSc in clinical epidemiology. In 2003 she received her PhD with her thesis entitled: Moderate alcohol consumption and vascular health. Thereafter she worked as a research scientist at the Unilever Health Institute of Unilever Research Vlaardingen. Since 2009 she is director of The Dutch Beer Institute. Her daily activities consist of initiating research in the area of beer and health and finding scientific partners and funding for these projects. In addition she is responsible for coordinating ongoing research funded by The Dutch Beer Institute. She has wide experience in alcohol research and has an extended network of international scientists.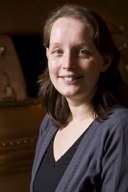 Ivonne Sleutels, MSc
communication advisor
Ivonne Sleutels studied food sciences (Wageningen University) and journalism (University for applied sciences, Utrecht). She worked as (web)editor for a food sciences journal for 4 years, before she started as communication officer at The Dutch Beer institute in 2010. Her work consists of o.a. developing communication material for health professionals on alcohol and health, website management and organizing lectures on beer and health. She has wide experience in writing and translating scientific information to layman's terms, editing and production of appealing leaflets on- and offline.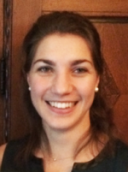 Marion Janse, MSc
Research scientist
Marion Janse studied Nutrition and Health (Wageningen University) and joined The Dutch Beer Institute in April 2017. She enjoys to work on the interface between science and communication in the field of nutrition and health. Her main responsibility is to keep the scientific database up-to-date with new relevant research related to beer and health. New scientific findings are translated into layman's terms for health experts and other non-scientists. She also works on literature research and assists research studies.