Organising Committee
9th European Beer and Health Symposium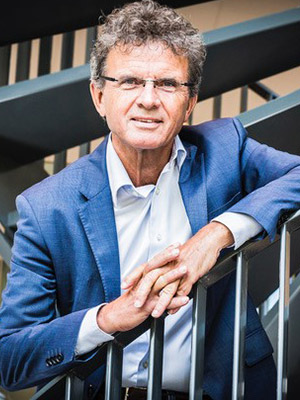 Prof. Frans Kok
Short Biography
Over centuries beer is enjoyed by many people all over the globe. A prerequisite in drinking beer is consumption in moderation and abstainment under specific circumstances. The constituent alcohol behaves like a double sword, associated with health benefits but also risks.
We need to keep in mind that although responsible drinking may be beneficial against chronic diseases like heart disease and diabetes , you don't need to start drinking for your health. There are others ways to keep your body fit.
The beer-health initiative is important because it may help health professionals and individual consumers to find the right balance in enjoying drinking. This guidance is not only useful for healthy individuals but also for those with a chronic disorder who like to know whether a drink would fit in their lifestyle.
As the chairman of the board of the Dutch Beer Institute, I feel it as a responsibility to provide the facts about sensible beer drinking to those who like to be informed about the current state of knowledge.
CV
Frans Kok is emeritus professor in Nutrition & Health and former head of the Division of Human Nutrition at Wageningen University, The Netherlands. He was trained in human nutrition in Wageningen and epidemiology at Harvard University, Boston USA. 
Kok's scientific research covers topics such as diet in disease prevention, dietary behaviour, and overweight. In emerging economies in Asia and Africa attention is on diet and deficiency disorders. He is author of around 350 original scientific publications and supervised 70 PhD graduates. Frans Kok is editor of three nutrition textbooks 'Personalized Nutrition – Principles and Applications', 'Introduction to Human Nutrition' and 'Biomarkers of Dietary Exposure'.
During his career, he acted as Dean of Science of Wageningen University being responsible for the quality of academic research and postdoctoral training. Kok has