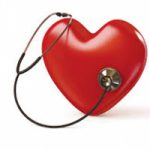 We already know that moderate beer, wine or spirit consumption lowers the risk of cardiovascular diseases. A new study concludes that this is the case for multiple specific cardiovascular diseases. The British researchers studied a very large group of adults and recently published the results in the scientific journal BMJ.
Specific cardiovascular diseases
The researchers found that adults with moderate alcohol consumption have a lower risk of cardiovascular diseases in comparison with non-drinkers and heavy drinkers1. The cohort study includes almost 2 million adults and looks at the initial presentation of 12 specific cardiovascular diseases. Non-drinkers had a significant increased risk of developing stable and unstable angina or experiencing a myocardial infarction, unheralded coronary death, heart failure, ischaemic stroke, peripheral arterial disease and abdominal aortic aneurysm. More research is needed on the risk of cardiac arrest, subarachnoid haemorrhage, intracerebral haemorrhage and transient ischaemic attack.
Heavy drinking increases the risk of cardiovascular diseases in general but seems to decrease the risk of a myocardial infarction in comparison with non-drinking. A previous meta-analysis2 found similar results.
Teetotallers vs. former drinkers
The present study takes five categories of drinkers into account to prevent bias: non-drinkers, formers drinkers, occasional drinkers, moderate drinkers, and heavy drinkers. The results indicate that non-drinkers have an increased risk of cardiovascular diseases in general, even when former drinkers and occasional drinkers are excluded from this group. Formers drinkers sometimes stop drinking because of health issues and can therefore distort the group of current non-drinkers.
In perspective
Previous studies already found that moderate alcohol consumption can decrease the risk of cardiovascular diseases. The researchers from the present study conclude that heterogeneous associations exist between the level of alcohol consumption and the risk of specific cardiovascular diseases. More research is needed to investigate the specific role of alcohol in the prevention of cardiovascular diseases.
References:
Bell, Daskalopoulou, M., Rapsomaniki, E., George, J., Britton, A., Bobak, M., Casas, J. P., Dale, C. E., Denaxas, S., Shah, A. D., en Hemingway, H., Association between clinically recorded alcohol consumption and initial presentation of 12 cardiovascular diseases: population based cohort study using linked health records., BMJ, vol. 356, p. j909, 2017.